MISSION STATEMENT
To provide our customers with quality products, excellent values, prompt service that is backed by our fine reputation and integrity.
ABOUT US
Nathan Kimmel Company, LLC, has grown from its humble beginnings as a local walls and ceilings construction resource in Los Angeles to the construction industry's number one national and international provider of fireproofing spray equipment, tarps, hose and nozzle assemblies.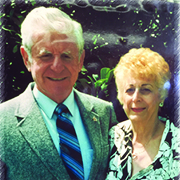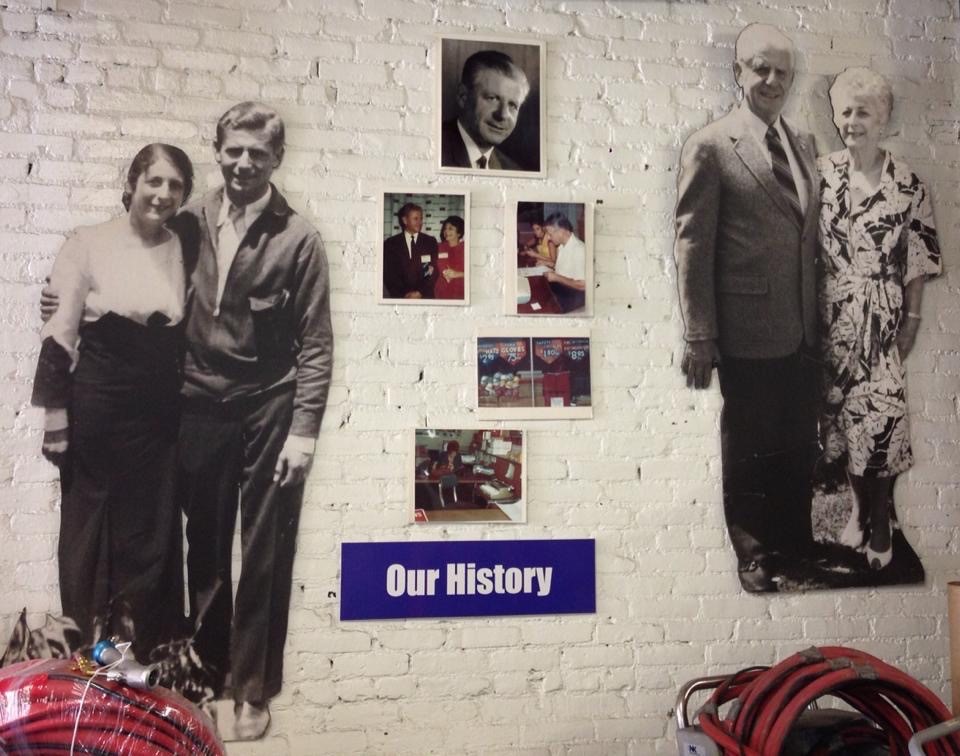 The company was founded in 1956 by Nathan and Bella Kimmel, working out of their garage in West Los Angeles, with their four children lending a helping hand. Business grew quickly and Nathan Kimmel purchased a small distribution facility in downtown Los Angeles. For forty years, Nathan Kimmel Company was the go-to local source for plastering and drywall contractors - equipment, hose, parts and tarps - anything essential for the construction of walls and ceilings. The company also accommodated the growing demand for a wide-range of material handling equipment and services. Nathan Kimmel Company was the first Premier Magliner Authorized Dealer in the U.S.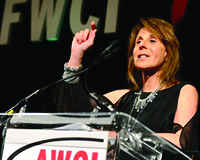 Like father, like daughter; Carol Kimmel Schary purchased the business in 1996, following the passing of her father, her greatest mentor. Over the years the company's business grew while developing strategic relationships with equipment manufacturers and producers of passive fire protection products. Additional manufacturing facilities were acquired to accommodate the growing demand for user-specified customized Fireproofing Injection Systems, Water Metering Systems, Nozzle & Hose Assemblies, Construction Tarps, and Trucking Tarps. Technical support services were enhanced to accommodate the new and customized product sales.

Signature products created by the company evolved from specialized needs and requirements of the marketplace. Proprietary items such as the Nathan Kimmel Fireproofing Injection System have become the world-wide gold-standard. In addition, the company provides a variety of custom-spec replacement machine parts, the Channel Bender for configuring different size channel, the Exact-o-meter for precision water measurement and 100% made-in the-USA "green" construction tarps, a standard in the construction industry due to their durability.
NKC's Injection System was featured at the Big 5 Construction Show in Dubai. A globally recognized brand with an international pedigree, The Big 5 portfolio has grown to become a leader in the construction industry events arena since it first launched 40 years ago. With over 73,000 audited participants in the 2015 flagship event, The Big 5 is now the largest and most respected construction exhibition in the Middle East & North Africa, Central & South-East Asia, providing international and local suppliers with an unrivaled opportunity to meet key regional buyers and do business.

Support services for the repair and maintenance of all major manufactured mortar machines, mixers, and Nathan Kimmel Company's Fireproofing Injection Systems multiplied, presently providing local, national, and international equipment refurbishment, repairs, maintenance recommendations, and jobsite demonstrations and training to optimize jobsite production.

Today, as one of the few Women Business Enterprises (WBE) in the construction industry, the company is poised to enhance the businesses of General, Plastering, and Fireproofing Contractors who engage in an array of private, federal, state, and local government contracts. Working together with Nathan Kimmel Company can bolster a contractor's ability to maintain or surpass required levels of WBE spending, which can potentially translate into significant tax savings or credits for WBE-subcontracted work. Nathan Kimmel Company can help improve ROI and offers more flexibility and agility in comparison to larger suppliers.

On-site manufacturing facilities, a large inventory of parts, experienced sales staff, and technical support provides unparalleled service. The store is open for walk-in customers and phone orders every Monday - Friday from 7:00am PST to 4:00pm PST. For your convenience, nathankimmel.com accepts orders 24 hours a day.
MANUFACTURERS

NEWS & AWARDS
PROFESSIONAL ORGANIZATIONS